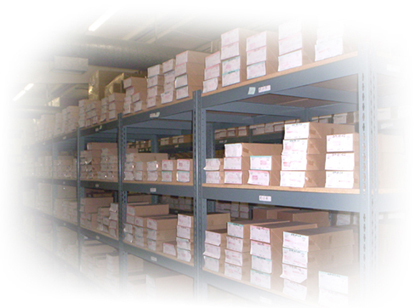 In today's competitive market, do you need the cost effectiveness of purchasing a large quantity of Checks, Forms, Letterheads, Envelopes, or Commercial Printing without the hassle of storage?

Do you need to be able to distribute product the same day, but don't want to add the costs of additional staff?

Do you need to consolidate different items into one cost effective shipment?

Do you need your printed products manufactured on a regular schedule and at a consistent price?

IF YOU SAID YES TO ANY OF THE ABOVE, WE HAVE THE ANSWER.
Our manufacturing locations in Eastern Washington, Southern Oregon, and Central California can each provide warehousing and storage services.
Sterling's Corporate Customer Service and Planning Departments can plan, price, and schedule your Controlled Manufacturing needs to ensure that the optimal quantity of high quality product hits your customer's floor on time and on budget.
UPS, FedEx Freight, Reddaway, USPS and other partners are standing by to make accurate and timely shipments that are effortless and worry free for you and your customers.
The power of our system, its ability to increase the efficiency and accuracy of your shipments, and the experience of our people make Sterling Business Forms, Inc. the perfect print Logistics and Fulfillment partner.
Call Customer Service Today to discuss your Manufacturing and Forms Management Needs.
(800) 759-3676