ENVELOPES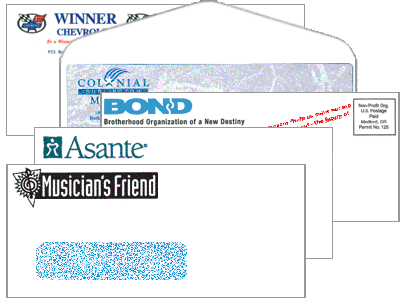 Inside Tints, A-Style, Baronial, Remittance, Catalog, Booklet, Healthcare, First Class, Open End, Single Side Seam, Latex Seal, Window, Regular.
We offer envelopes and letterhead stationery to match your clients' needs. See our list of those most common sizes and grades we offer at our White City and Sacramento Plants.
Call one of our envelope specialists to get a quote today.
Standard Envelope Specifications
We can also convert a wide range of house sheets, non-stock papers and customer supplied stock.
Small Quantities Available
F.O.B. White City, OR • (800) 759-3676