HEALTH CLAIM FORMS & ENVELOPES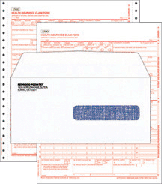 In Business since 1969, Sterling Business Forms, Inc. is one of the largest suppliers of Health Claim Billing Forms to the independent forms professional on the west coast. We pride ourselves on having the most current government revisions of CMS-1500 and UB-04 Health Claim Forms. For your convenience, we also offer Dental Claim Forms and Envelopes to address your customer's needs.

Our products are available in Laser, Continuous and Unit Set. Please see below for stocking.

As always, most products are available to ship within 24 hours from one of our five strategically located west coast distribution centers.




STOCKING LIST - CMS 1500 (Rev 2012)









BLANK HOSPITAL PUNCHED PAPER





ATTENDING DENTISTS STATEMENTS (9 ½" x 11" CONTINUOUS ONLY)











ENVELOPES







Call today for pricing and availability.





F.O.B. Spokane, WA

•

F.O.B. Medford, OR




F.O.B. Sacramento, CA

•

F.O.B. Vista, CA




F.O.B. Portland, OR




Phone: (800) 876-5525

•

Fax: (800) 964-2520